Commercial Garbage Service
2, 4, 6 & 8 Yard Dumpsters

Your business is an important part of the community.  Like all businesses, the outside reflects the inside.  No matter how much waste your business produces, we are up to the task.  By offering service frequencies and dumpster sizes, we are confident we will meet your needs and exceed your expectations.  With G-Men, one or more dumpsters are located at your place of business in a location that is easily accessible for you and, safe for our drivers to service.  You just put your waste in the dumpster and ensure it's not blocked on your service day.  G-Men will do the rest!
Cardboard Recycling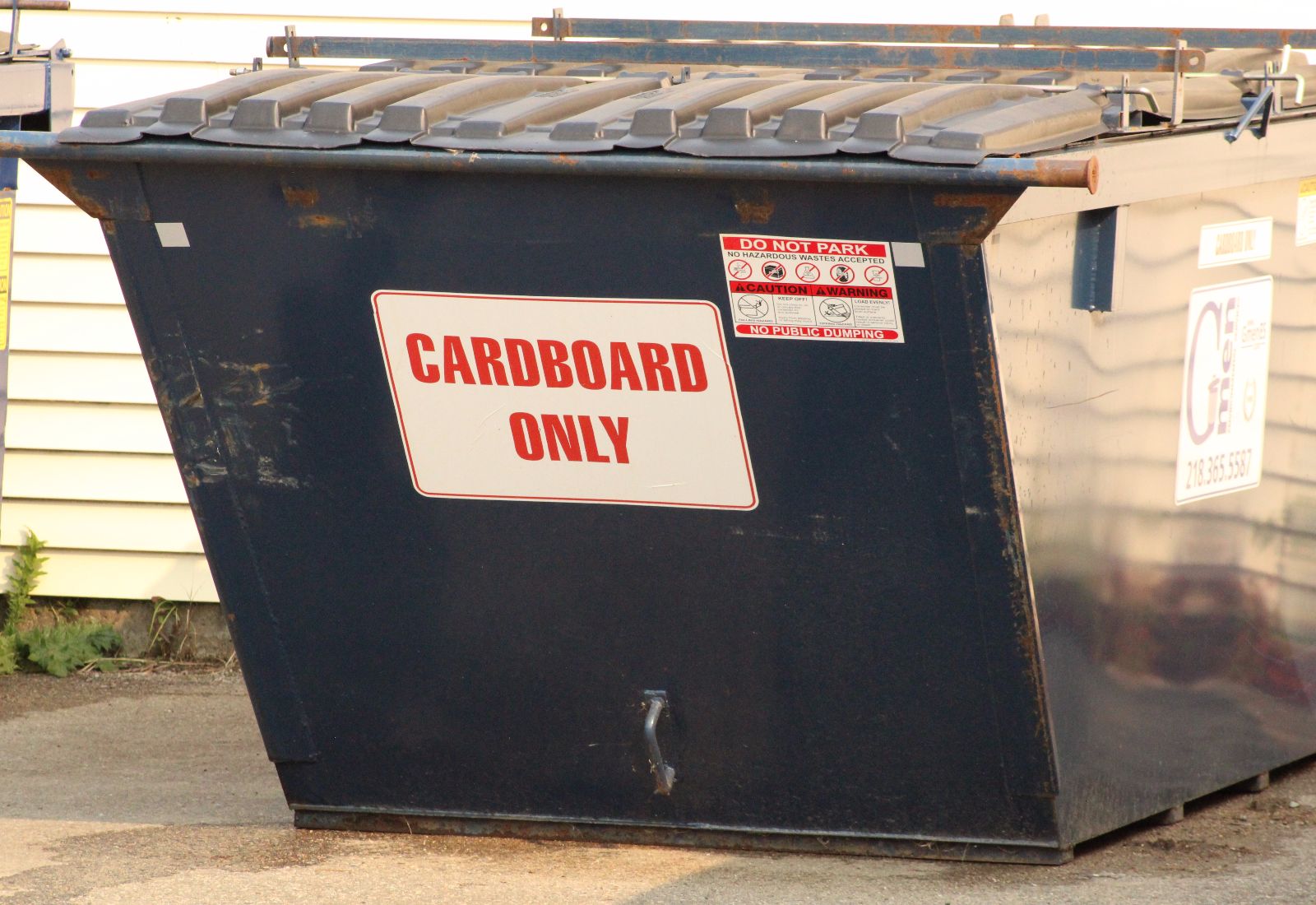 G-Men makes recycling your cardboard materials cost effective and easy.  Your business's needs will be analyzed to ensure you have the right dumpster for your operational needs.  In addition, we provide signage to make sure your cardboard ends up in the right place.  It's easy as filling your dumpster and allowing G-Men to do the rest.  It's good for business, community, and the planet – we all win.
Contact G-Men today to discuss your options.