Contractors
YOU CAN DEPEND ON US
Projects come and go, and with them trash comes and needs to go. We'll make sure your solid waste is picked up and disposed of consistently. We also offer many other services to make your life easier, including demolition, portable storage and regulated waste disposal.
COLLECTION SERVICES
Asbestos
G-Men operates in compliance with all applicable federal, state and local rules, laws and regulations. Our drivers are trained in the safe and proper packaging and labeling of all regulated wastes. Transportation and disposal activities are documented at every step utilizing a proper waste manifest. At the completion of your project you will be able to provide a fully executed, legal waste manifest to finalize your close out package. From inception to completion, G-Men will handle the transport and disposal needs of your project with competence.
LEED Needs
We can help you obtain your LEED certification. G-Men has the equipment and containers to meet your disposal needs in compliance with LEED certification and waste reporting requirements.
Construction & Demolition
Temporary 2 to 6 yard Dumpsters
With this service, one 2-, 4-, or 6-cubic yard containers are placed at your place of business in a location that is easily accessible and sage for your cleanup crews and waste collection areas, as well as our trucks and drivers. If your waste generation calls for more or less frequent visits seasonally, we will do whatever it takes to service your needs.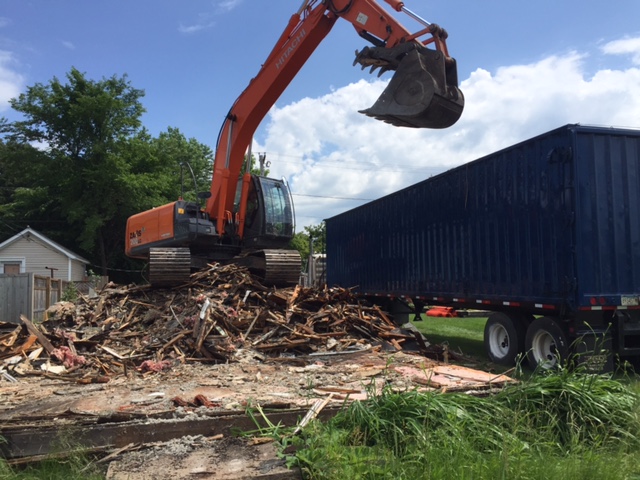 Roll Off Containers
In addition to providing 10 to 40 cubic yard containers, we will:
Advise you about safe capacity levels if containers are overloaded.
Dispose of C&D waste properly.
Offer recycling containers to construction sites.
Provide rear-load dumpsters.
Provide portable toilets.
Provide onsite portable storage containers.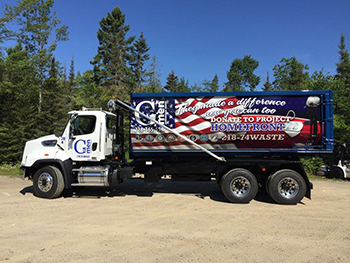 PORTABLE STORAGE UNITS
CONSTRUCTION SEASON JUST GOT EASIER
Sometimes, a simple storeroom won't do the job. Sometimes you need a big storage unit. Whether you need to store furniture during an office change or transport abundant amounts of snow or trash, we have what you need. If you or your business is looking for portable units, please feel free to contact us at anytime.
Here are some ways your business could use a storage unit:
Home Remodel / Addition
Disaster Clean-Up
Garage Cleanout
Moving
Motorcycle, ATV, Snowmobile Storage
Spring/Fall Clean Up
Home Staging
Garage Sale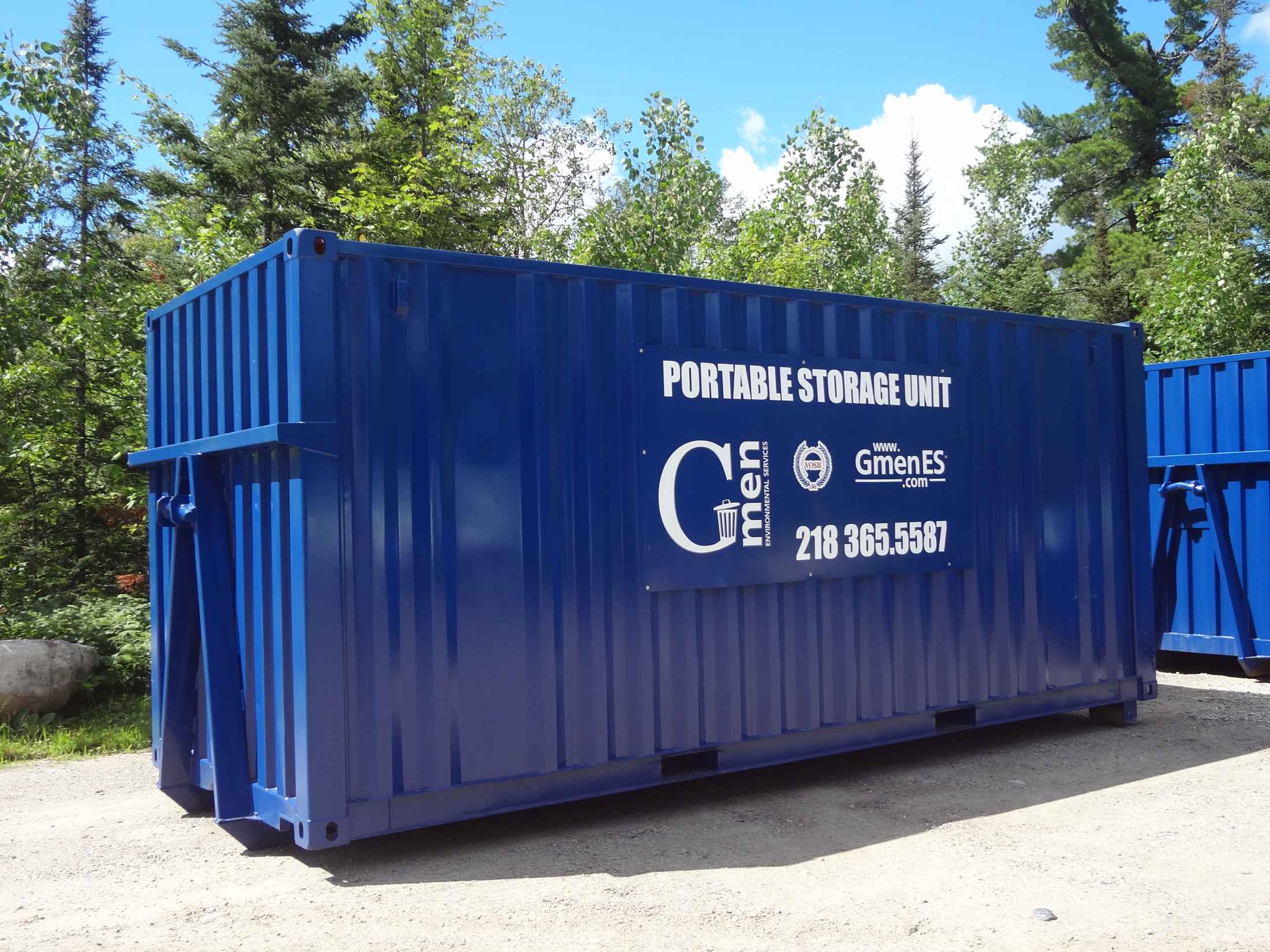 DEMOLITION SERVICES – We'll Tear It Down & Pick It Up!
We provide demolition services for business throughout Northeastern Minnesota. Please contact us for more information about the demolition services available in your area.
With extensive residential and commercial demolition experience, we have the resources necessary to meet your demolition challenge. Our satisfied clients will attest to our professionalism and abilities. Whatever your demolition needs may be, we're up to the task. We meticulously plan each phase of our demo projects which allows us to anticipate problems and come prepared with solutions.
Our goal is to provide our clients with cost effective demolition methods coupled with professional and safe performance. Call us today for a Free Estimate.